The LEAD Programme on Effective Teams
Overview:
About the Programme
In a team, each individual is expected to display numerous leadership qualities. The capacity for great leadership is innate to some extent. At SMU Executive Development, we do believe, however, that becoming an effective leaders is within every individual's DNA, be it a team or an organisation, whether someone reports to you or not. Leaders are increasingly expected to leverage various stakeholders, to engage with them, to remain aware of the business pace, and to deal with diverse strengths and of their teams. Using these key elements integral to the role played by leaders, SMU Executive Development has crafted the LEAD programme for high-potential teams (L- everage / E- ngage / A – ware / D – iverse).
Benefits:
Programme Highlights
Take charge, embrace wider responsibilities
Be aware of the disruptions in the business, succeed as an individual member and contribute as a team player for organisational effectiveness
Experience simulations, frameworks, exercises, 
self-assessments and live interactions across 2 days
Discover the ingredients of successful team leadership
Who Should attend:
Who Should Attend
Managers, team leaders and other staff with leadership responsibilities;
Project coordinators that need to mobilize people not under their direct management;
High potential staff that may help to mobilize the team.
Programme Schedule
The 2 days of inputs during the LEAD Programme will aid the participants to become better team players and contribute to group harmony and organisational effectiveness. The 2-day format is as below: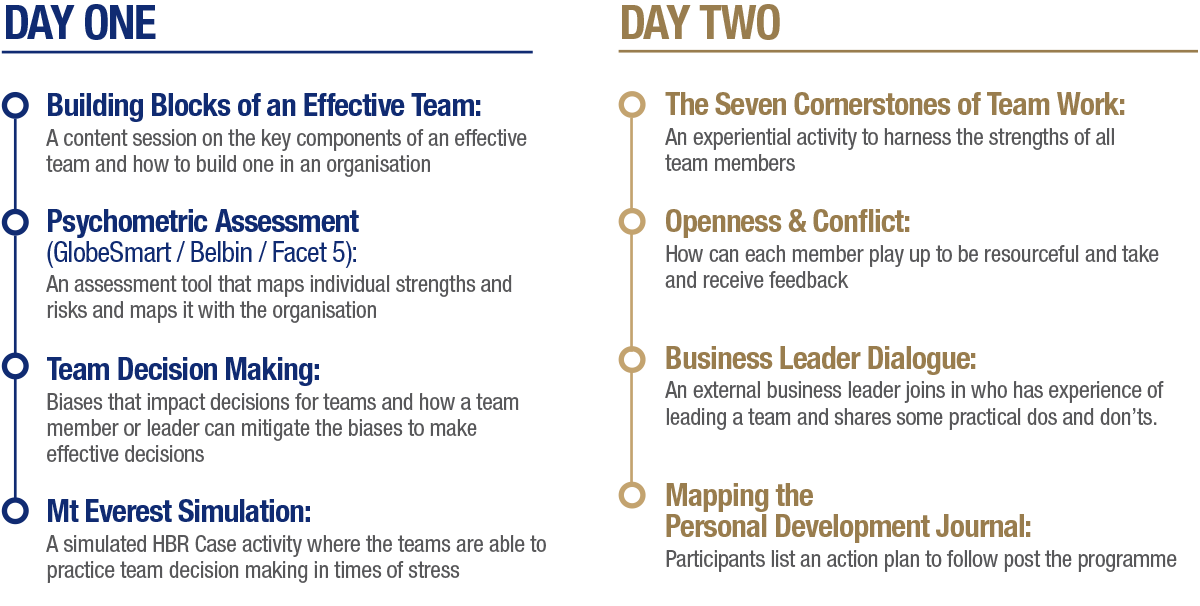 Image / Video / 3rd Party link:
Contact
Cary Chan
SMU Executive Development
PROGRAMME DATES
Date:
27 Feb
to
28 Feb
,
2018
Fees *: SGD 2,000 (excluding GST)
Venue: Singapore Management University
*Fee is subject to change. GST applies to individuals and Singapore-registered companies.
*SkillsFuture Credit can be used for this programme.
Eligible for Singapore Citizens aged 25 and above.